Welcome to a new level of beauty!
FREQUENTLY ASKED QUESTIONS
Frequently asked questions
What is Connected TV (CTV) | Over The Top (OTT)?
---
Publishers, Providers & Networks deliver live and on-demand video programming directly over the internet. It is that simple, great programs and established networks without the traditional TV station or Cable provider. OTT video can be subscription supported like Netflix, subscription + advertising support like Sling, Direct TV, and Hulu or 100% Advertising supported like Crackle and Pluto. Some common networks and providers are:
A&E Propetrties, AMC Networks, CW Network's, Direct TV Now, Discovery Communications, Fox Network Group, Fox News Channel, Fubo TV | Fubo Spanish, Newsy. Pluto TV, PlayStation Vue, Scripts TV networks, Sling TV | Sling Spanish, TubiI, Vudu, Samba TV, Xumo | Xump Spanish

Additionally OTT is delivered via an internet connection,so advertisers and viewers benefit from digital attributes. Advertisers are now able to target customers with precision: age, income, interests, purchase intent, and other associated digital characteristic. Marketers only pay for actual completed ad impressions rather than viewership estimates.
---
Who can Stream and How do they stream?
---
64% of U. S. Households own a Connected TV device, so the majority of the US can and does use CTV | OTT, even if they do not know they are using it. Viewers connect with many different and cost-efficient devices: Connected | Smart TVs, Roku, Firestick, Chromecast, People even consume CTV | OTT on desktops, tablets,and, smart phones. These last devices are typically not part of our CTV | OTT solution, we have more strategic ways to reach the portable media audience. Let's discuss.
---
Why is ConnectADtv different and how can they help me with a local CTV | OTT solution?
---
We are 100% transparent. Our clients see everything we see. We do not work on a margin this allows us to pursue your goal 100% of the time. All inventory is top quality and curated from a private marketplace. 100% of our inventory is full screen and non-skippable. Media schedules run 90+ % on TV's not mobile devices. We have a specific strategy for portable media. ConnectAdtv can deliver CTV | OTT advertising in any region, market,or zip in the U.S. We have 60+ years of experience in TV, Digital, Cable,and Radio. This real-world experience gives us an edge in providing real-world results for your business.
---
How much does Connected tv (CTV) Over The Top (OTT) advertising cost?
---
CTV | OTT is typically sold on a cost per thousand bases (CMP). The CPM can run $15-$50. Start with the end in mind. Let your goals dictate the quality standards of the inventory you purchase. Price (CPM)is based on inventory quality. Layers that impact the price of CTV | OTT are supply and demand available in your specific geographic area: the behaviors, purchase intent, and essential demographic characteristics of the audience you want to reach, and the devices where your video will air. No more than 10% of your CTV | OTT advertising schedule should run on phones, tablets, or desktops. Let us discuss a cross-device strategy with you. At ConnectADtv we only sell Premium long-form content, in short, that means programs. Some providers will sell clips and user-generated content. We only work with Private Marketplace inventory that has been curated for safety and quality. We show 100% of our costs on every network | provider in every daypart. You are guaranteed 100% full transparency.
---
Do I get reporting and how often?
---
ConnectADtv provides a full and robust reporting suite? It is available daily,but we typically send a weekly report as a best practice. Our typical report includes Date, Time, Network | Provider, Creative, Cost Per Thousand (CPM), Click Through Rate (CTR), Video Completion Rate (VCR), Campaign pace, and Campaign Spend. We are always improving our reporting based on client input. See an example here, and if you have something specific in mind that you are not seeing contact us. We can most likely build it in 24 hours. Click here to see an example of reports.
---
Is CTV and FEP inventory different as related to Local CTV | OTT advertising?
---
That may depend who you ask. If you ask ConnectADtv, CTV and FEP inventory are very different. Connected TV Inventory (CTV) is inventory that palys on the glass of your TV. It may play through a Smart TV or a connected devices but it plays on your TV. Connected TV delivers professionaly produced content without a cable subscription. Some content is free like Pluto, Tubi and Crackle and some is fee based like Netflix and thin bundles from Sling, Direct TV Now, Playstation Vue and more. Connected TV inventory always fills 100% of the screen. FEP stands for Full Episode Player. FEP also streams professional produced content but it is not directed only to the glass on your TV. FEP often plays in web browsers, apps, tablets, desk tops and phones. The difference may appear slight when reading this, but the expierence and attention given to each device is very different. FEP is often not full screen, not full attention, a user may even be on a different tab while content is playing. There is a difference between cost and value. If purchasing FEP or FET TV inventory consider both. The only Inventory reserved for televisions is CTV inventory. Still have questions? Call ConnectADtv and we will help 727 580 4857.
---
What is View Through reporting?
---
View through reporting is a measurement of post advertising exposure. It tracks an exposed parties activity after an advertising impression is delivered. A marketer can determin the look back window, the measure of time between exposure and visit. No clicks are necessary, in some cases like Connected TV | OTT, clicks are not even possible. Click through rates are low, we know most people don't click on advertisements, but that that does not mean there is no impact. View Through gives the marketeer the ability to attribute digital exposure to site activity. Your local CTV | OTT campaign should include Click Thorugh and View Through reporting. If you have questions contact us, we are happy to help.
---
What is a lookback window?
---
The amount of time between ad exposure and attribution. Lookback window can differ in lenghts from 24 hours to 45 days depending on campaign goals and strategy. On a direct response campaign it may be 24 hours, on an automotibe campaign it could be 45 days.
---
Everyone selling CTV | OTT tells me a different sotry. What is the official defination of CTV | OTT
---
The Interactive Advertising Bureau- IAB, Media Rating Council-MRC, Nielsen, Comscore, and other official media orgnizations defination of CTV | OTT all focus on the TV. It is a Smart TV or a device connected to a TV to facilitate the delivery of internet based video content. Short and simple, CTV | OTT is not Video delivered to phone, tablet or computers. Sure you can watch video on these devices and they are essential but the viewer expierence, attention, and impact is different. Portable device and computer video of long form content is delivered through an FEP player. While the difference here may seem trivial, it is important that we all speak the same language. It is curtial to the outcome of an advertising campaign that your provider has a strategy to address CTV and FEP. Still have questions? Call us we can help 727 580 4857.
---
We get a lot of questions, in person and by email. When we get the same question often, we try to answer them here on our FAQ page. If you have a question that is not in our FAQ. Click Here and we will awnser and post.
---
Click the Mouse and add your question. Thank you
---
Why have so many viewers shifted to CTV | OTT
---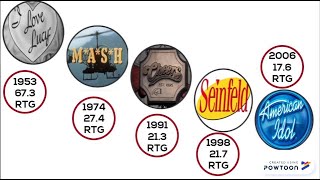 Content and conectivity and technology are fantastic. 3 out of 4 households have a connected device. Smart TV's are affordable and connected devices for streaming are top quality for under $30. 82% of cord cutters are happy with the decision to cancle cable and 56% say cable is not necessary.
---
What is a Dynamic CTV | OTT AD?
---
A Dynamic CTV | OTT AD is a blend of a regular video commercial with an Auto Dealers inventory feed. Video commercials are automatically updated every 24 hours to feature only inventory that is on the lot and ready for delivery. Commercials can be set up the way an auto dealer sets up their web site for example, feeds could be SUV or Crossovers, or Trucks. Dealerships can featrue CPO or Vehicles form under a specific price. Need more information on Dynamic CTV | OTT Ads, give us a call at 727 580 4857 to discuss Example below
---
---